If you are done enjoying your time off after class 12 exams, then it's time to get real and start preparing for your career ahead. Since engineering is one of the most popular and sort after courses for students, the colleges are easily filled and if you are planning to get into that sector, better start now. The field of engineering involves scientific principles, mathematics, technology, design and structure building, process and system, machines, and more. This subject is broadly classified into six major streams: Civil, Electrical, Chemical, Mechanical, Geotechnical, and Management. There are other popular streams known as Aerospace Aviation Engineering, Computer Science Engineering Information Technology, Biotechnology Engineering, and Electronics & Communications Engineering.
These streams are further divided into various sub-categories with countless specifications, which allow students to narrow down the search and select the steam they are good at. However, everything comes down to finding the right Degree or Diploma Engineering College. We prepared a list of 15 steps to help to select the right engineering course after the 12th.
How to choose the best Diploma Engineering College?
With so many colleges scattered throughout the country, each claiming to be better than the next, deciding on the finest college for engineering is a difficult process. The following steps might assist you in determining which one is the ideal fit for you. When you begin your search, it is critical to recognize that establishing a list of universities based on your priorities is the prudent thing to do. You have the option of forming three groups. The first category/ group 1 can include all of the top-tier institutions, which have the most stringent admissions requirements and which the majority of students aspire to attend. Group 2 can include a list of institutions that you can attend based on your qualifications and financial means. These colleges will be considered above average. Group 3 is now simpler to create. You can put all the average colleges that are easier to get into. Once you've completed your list, you may begin selecting the best match for yourself from the options provided. This list will assist you in making decisions, and you'll have a backup plan in case things don't go as planned.
#1 Find Out Why?
When it comes to picking a course, the most crucial factor to consider is why you want to pursue this stream. If you are willing to advance your career by gaining new skills, then enrolling in the stream you're interested in would be a natural extension of your current knowledge and abilities. Your decision will tie you to a successful career. Know where you stand financially and consider going ahead with the search.
#2 Sort out the colleges you want to study
This is divided into two sections. What nation is the best for this field of study? Perhaps it's a place where there are many internships and graduate job possibilities in that field. Or a city with unique resources at its disposal would be best.
It's also a good idea to think about where you'd like to spend a few years. And if you're content in your personal life, you'll be content in your academic pursuits too.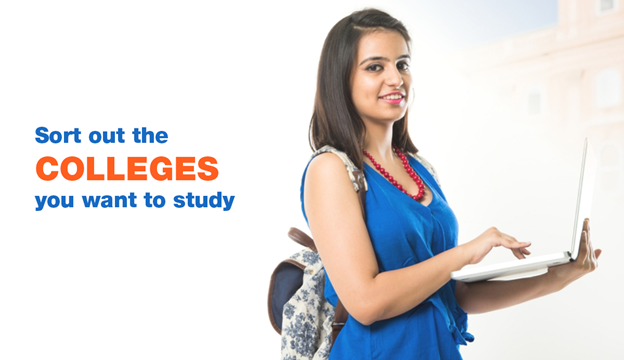 #3 Focus on the stream rather than the college name and brand
It is very common for students to focus on the brand name of the college other than the stream they are willing to take. The third step is to focus on the stream you are going to study and not the glitz and glamour of the college. It is important to research the quality of education and the chosen specialization because it matters in later in life. You must thoroughly evaluate the specialty choice you want to follow as well as the degree of education and training provided in that sector.
Expert teachers, strong, continuing industrial visits, and training programs should all be available at the college. It should also offer internships and research assistance, as well as a conducive environment for research and entrepreneurship.
#4 Take a reality check
Now that you've discovered your ambition, take a moment to double-check if it's feasible. Are you able to pay for the flights, tuition, and living expenses? Are there any prerequisites, such as English language competency or competitive exam? Don't give up because a route program may be all you need to get over those stumbling blocks. If this is truly your passion, demonstrate it in your scholarship program and you may be eligible for financial assistance. This step should also bring clarity of how long you are planning to study for. You are looking to get into Diploma, however, if you ever change your mind, find this step to help you make that decision. Here are few examples of the study duration for full-time:
Postgraduate Certificate – 6 months
Undergraduate Degree – 3 years
MA – 1 year
Ph.D. – 4 years
#5 Check if the college offers scholarships or financial assistance
Engineering is considered to be one of the priciest courses. Scholarships are available from certain universities to help those students who fulfil certain requirements with their finances. In India, scholarships are available not just too deserving students, but also to those who belong to a certain caste or social group. It is also available to students who are not poor.
If you fulfil any of the above scholarships or financial assistance requirements, you may be eligible to apply, but unless you attend institutions that provide this benefit, you will not be able to apply.
#6 Do your homework
You will need to limit down your possibilities to around five viable solutions. That necessitates much investigation. A search for study courses is a fantastic place to start! Read student blogs to get a sense of what it's like on the ground. Fancy prospectuses don't often give the whole story, so ask friends who have studied in that region or location about their experiences. The research work is important before you visit the college so that you are prepared.
#7 Find all about your specialization
The most important step is to find out what you want to specialize in. Even if you find your specialization, you will need to crosscheck if the college has all that you need. You are going to come up with a variety of criteria to assess a college or course based on your study. As a result, develop a list of the top three characteristics you want. These factors might include school ranking or status, research facilities, tuition costs, hands-on experience and internships, student support services, social life, safety, and the opportunity to travel. There are so many factors to consider, and what works for you might not work for someone else.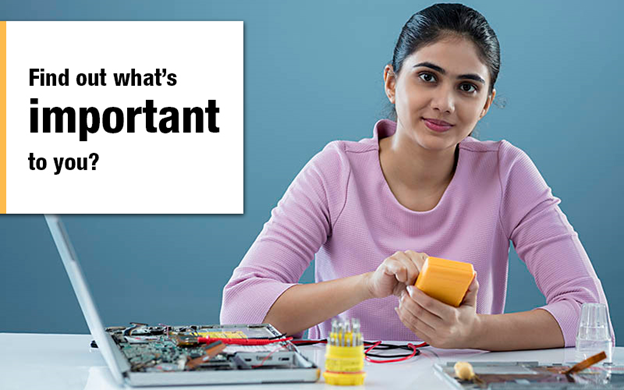 #8 Find out the placement policy of the college and its track record
To appeal to applicants seeking admission, universities frequently claim 100 % placement. The discerning public, on the other hand, recognizes that this is not the case. Even the top universities cannot guarantee a 100% placement rate since ultimate placement is dependent on a variety of circumstances and is more than just about enabling work possibilities.
When selecting a college, it is critical to do a thorough examination of the institution's industry ties and past placement records. A good partnership will instantly increase the number of chances for placement.
#9 Infrastructure and faculty expertise of the College
A college that is strategically placed and well-connected in the industry should rank high on your list of colleges. The faculty members' knowledge, experience, and credentials are all equally essential when you are on the hunt for the best college for you. For a broad and general pick, keep the above suggestions in mind, but it's crucial to narrow down your search to what works best for you.
It's critical to write down your criteria and provide room for personal tastes to help you make a decision based on the following:
Degree offered
Location (rural or urban)
Government or private
Distance from home
Cost (tuition, room)
#10 Placements, Internships, and Accreditation
The institution can offer good placements and internships to its students because of its strong industry ties and connections. The placement and internship history may be discovered by looking at the college's track record. A college, university's accreditation determines its overall quality and reputation. Accreditation has a significant impact on educational quality. When a student is evaluating a good college, accreditation is a crucial factor to consider.
It allows students to determine if a college meets or surpasses basic quality requirements. It serves as a barometer for public accountability and academic excellence.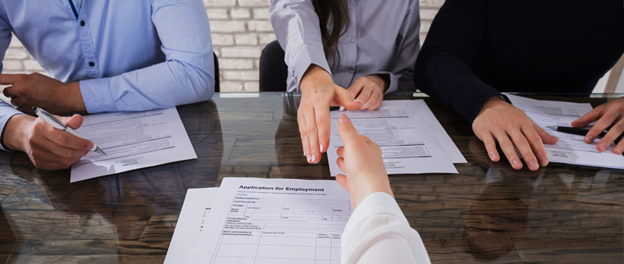 #11 Look at your career prospects
Along with the college reputation and available courses, you also have to look at your career prospects. You must find out where the students are placed and whether the university offers international placement opportunities or not. You must know what percentage can get you to their top student placement list.
#12 Prepare for entrance exam
The last few steps will require your hard work and dedication. After all the research work you did over universities and courses, you better start preparing for the entrance exam for engineering. Some of the entrance exams are as follows: JEE Advanced, BITSAT, JEE Main, JEE Advanced, BITSAT, SRMJEEE, VITEEE, COMEDK, WBJEE, KIITEE, BCECE, and MHTCET.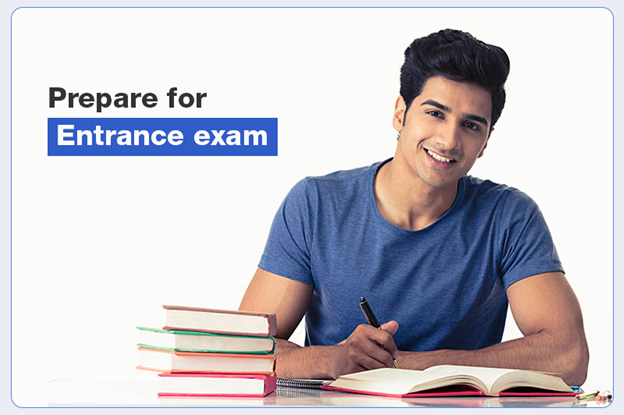 #13 Locations and Demography
The location and demographic of a college reflect a personal choice. Most students just forget to add this step to their research spree. However, it is important to check whether the college is well-connected by roads and rails if you are looking to commute every day. This implies if the college you are choosing doesn't provide a hostel facility. If you get demographic data of the college according to gender, age, race, cultural diversity, and few other elements, then it will help you measure if the college meets your need.
#14 Check if a part-time job opportunity is in sync with your college schedule
Engineering is an expensive affair, it doesn't matter if your parents are paying it or you're taking a loan. You will eventually need pocket money to keep your expenses in order. You can find a side job to keep the cash flowing and study for a greater cause. It will save you from having a major financial crunch.
# 15 Don't be brand conscious while applying
We probably must have discussed this earlier, however, it is important to understand that becoming brand conscious while choosing a college will confuse you and you might even miss good opportunities. Just let the basic criteria meet and pay special attention to the specialization.
It does not have to be a well-known brand. Instead of focusing on a famous name with poor education in your field, you should focus on excellent education in your field regardless of the name of the institution.
Conclusion:
Prepare hard for your entrance tests so that you may get into the institution of your choice with a decent score so that you are eligible for a Diploma Engineering College. The costs are also reduced if you get admitted through the merit quota.
Engineering is a very common career choice for students. It's a prosperous sector with plenty of well-paying jobs. Once you've decided on a degree or a diploma, finding a reputable institution to help you pursue your goals is crucial.
Good luck with your search!
Visit : https://aiet.ac.in/ for more information's.