Message from Executive Director
Er. Suhail Ahmad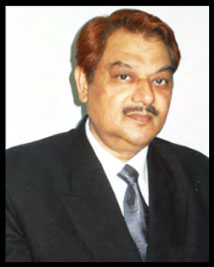 I am honored to serve as the Executive Director of Azad Group of Educational Institutions, Lucknow. As we engage in bold new strategies to become a top tired Group of Educational Institutions we must be inspired to achieve results. As we work to discover ways to change the world we must recognize we are interdependent upon each other for success. To realize actual and sustainable change in our attitudes and communities we need to embrace our individual differences while celebrating our commonality. We realize that education is fundamental for the complete development of individuals. It is the holistic approach of education that holds meaning in our lives. So we give a harmonious personality development to our students to keep their body, mind and soul in unison. As we grow, we expand into new technologies, methodologies, disciplines, resources and even attitudes.

We have a vision to develop an excellent center of professional education coupled with industrial interactions. This will be structured with the academic excellence that we have set for ourselves. The institute organizes programmes that highlight the fundamental values in life directing its students to achieve excellence in their respective fields. To ensure that students and employees are provided an equal opportunity to succeed, our Group values diversity and inclusiveness, which go hand in achieving excellence. When we value diversity we engage in differing perspectives realizing new ideas and opportunities. One of our core values is the belief that with education we can change our community and our world for the better. I believe when all people participate without regard to their race, national origin, gender, ethnicity, sexual orientation or disability we have the opportunity to make our world a better place for everyone. Here at Azad Group of Educational Institutions, we work to ensure that everyone is heard, allowed to participate and contribute based on his individual merits. We have a great staff that is passionate about what we do.

We provide training in all areas of need and upcoming challenges and policies. We develop new trainings for faculty, staff and students. Through these trainings we foster a campus and work environment that is more robust and focused on goals. In addition, we periodically communicate about our affirmative action plan and its goals and obligations. We have enormous aspirations to realize the vision outlined above. We know our students, faculty and staff are entirely dedicated to achieving the highest levels of excellence. We live in an era of fierce global competition for talented students and faculty and require progressing improving facilities to conduct our educational and research activities. We seek your support, which is absolutely critical in accelerating our progress towards reaching our goals. We welcome you to our enterprise; join us as we advance to new frontiers of knowledge and education.